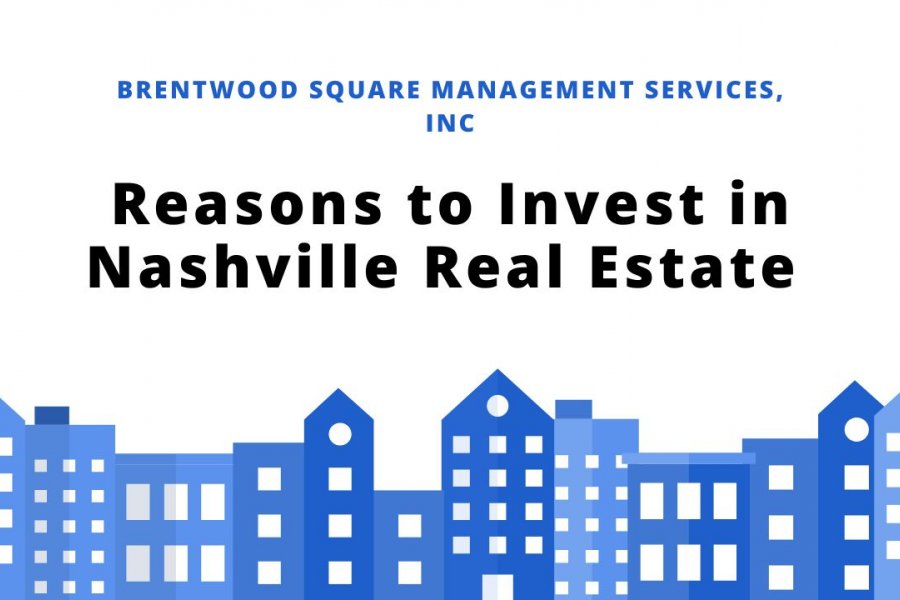 Investing in properties has always proven to be a great strategy for building wealth. A successful real estate investment means you can expect a stable stream of rental income, appreciation in property value, and tax incentives that increase your take-home every month or quarter.
But for Nashville real estate investors can enjoy the benefits that come with property investment in the Music City, they must buy in an appropriate market. Nashville, Tennessee is such a market.
Here, the Nashville real estate market is booming compared to other more established property markets in the county. Which is why, in this article, we will be breaking down reasons why real estate investors should consider buying rental property in Nashville.
A Growing Population
Nashville's population has grown by almost 20% since 2010. This has resulted in more of the population spilling over into to the suburbs, as the city enjoys an influx of new residents.
With an increase in population, the demand for housing increases creating a hot market. Local authorities and private developers might seek to increase supply to meet demand.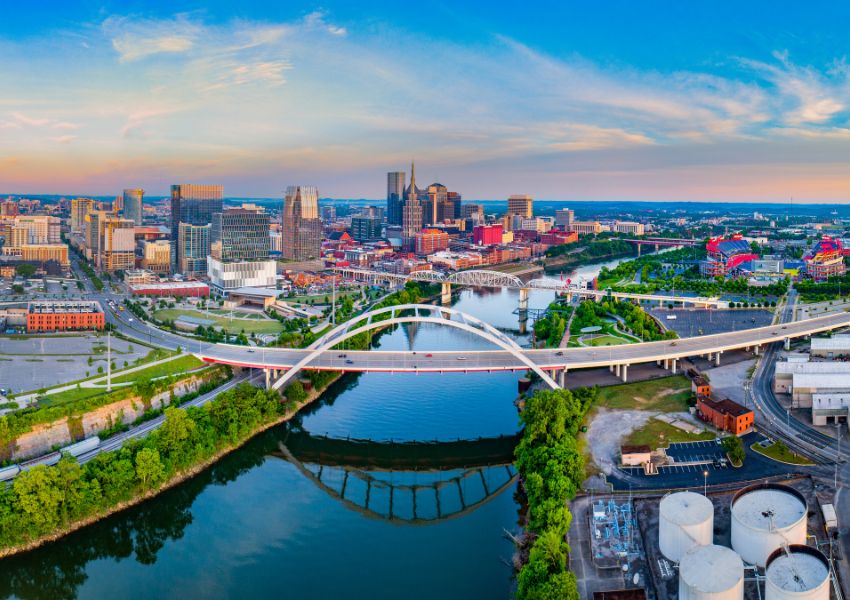 The Perfect Location
Whether you are a new investor or experienced in the Nashville real estate market, you have heard the saying: 'location, location, location'. This is because it is one of the most important factors to consider when deciding upon where to buy real estate.
Nashville and the amenities available in the area make it a potentially, very lucrative location for an investment property. Nashville residents enjoy easy access to other cities and urban areas in the region thanks to the I-40, I-15, and I-65 highways.
But if you are not a fan of driving, you can choose to commute via boat through the Cumberland River. For fast and convenient transportation, the Nashville International Airport which handles millions of passengers in a year is just a few minutes away.
Thriving Job Market
Nashville's increase in population is a direct result of the area's booming job market and economy. Professionals move to the city to take advantage of the many job opportunities available, and it goes without saying that they will move with their families and households. Resulting in an increase in demand for housing - making investment properties lucrative.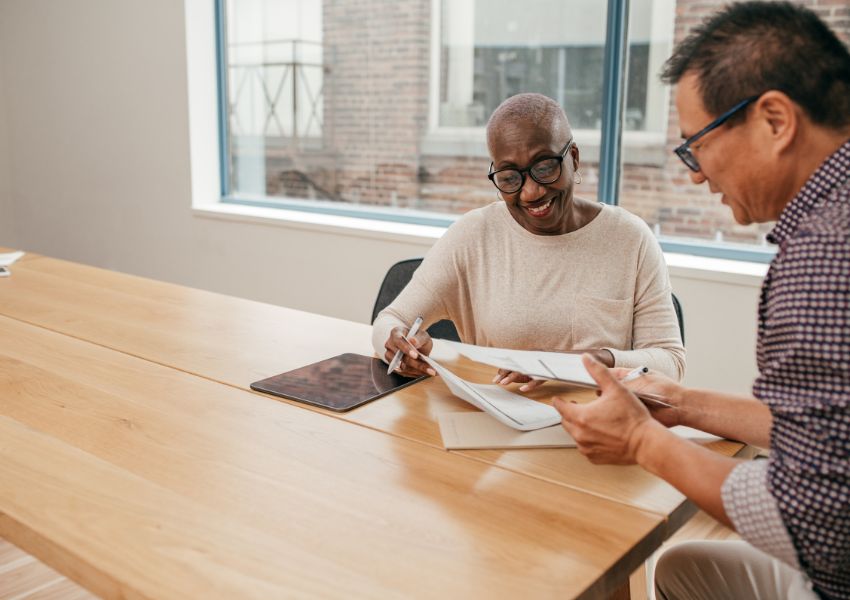 The job market here in Nashville is very diverse. Industries that contribute significantly to the economy are entertainment and music, supply chain management, health care, and advanced manufacturing.
Some of the country's major companies that have the major offices in the city include Dollar General, Bridgestone Americas, Trane Company, Ryman Hospitality Properties, and HCA Healthcare.
Unemployment is down to single figures in Nashville according to reports from the Bureau of Labor Statistics. What this means is that investors have a solid tenant pool with the means to pay for housing.
Affordable Real Estate
With a growing population, increased rental demand, and a thriving economy, those looking to invest would expect the price of real estate to be high, especially considering real estate values are on the rise. This may be the case in New York, California, and other hot property markets. But Nashville remains one of the more affordable cities if you're looking buy properties.
Prices in the city allow for your average property investor to get a slice of the cake - no matter the square foot. Apart from the affordability, there is also the diversity to talk about. Despite your financial capacity, you can be able to get a piece of Nashville real estate.
You might need the help of an experienced expert to help you navigate the market and identify the best places to invest in.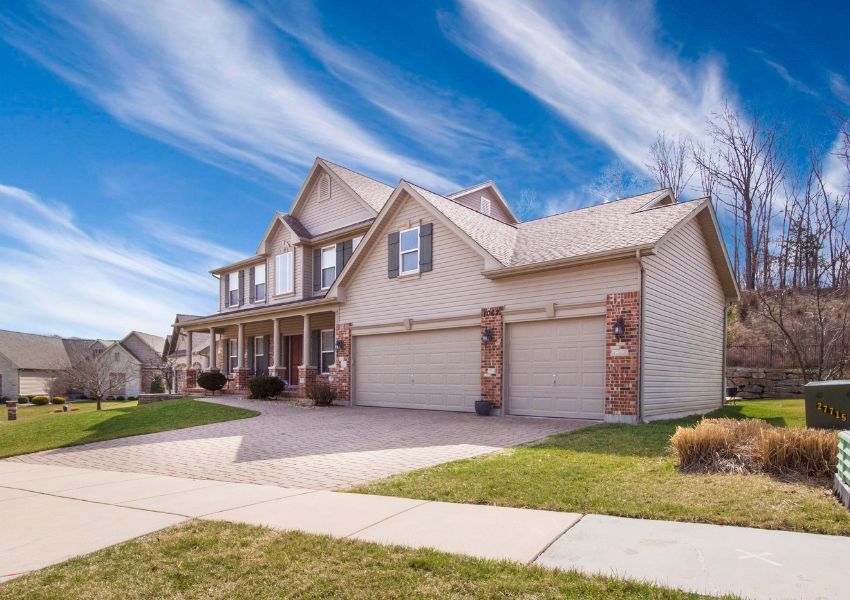 Renter's Market
With many new companies opening in Nashville, a wealth of young professionals are being attracted to the city. Many of them don't have the financial capability to purchase or qualify for a mortgage. Presenting an opportunity for investors.
A significant part of the Nashville population rents. This is what is referred to as a renters' market. Investing in the Nashville housing market is ideal for any potential landlord as it assures you of more than average demand for your rental unit in the city.
So, with the right renovations and upgrades, you can also choose to even charge a little bit higher than the market.
If you are looking for potential neighborhoods to invest in, consider Valley Grove, Village by the Creek, Hadley Park, Urbandale Nations, and Belmont-Hillsboro.
Bottom Line
Being the capital of Tennessee, Nashville is a hub of economic activity in the region. Thousands of professionals and households have moved here to enjoy the amenities and services that come with being a major city. With the thriving market, property investors can enjoy significant returns.
To help you make that final choice, you might need the help and advice of an expert in the area. Who better to advise you than the #1 Nashville Property Management Specialists?
Serving Nashville, Brentwood, Nolensville, and Franklin among other areas, Brentwood Square Management is the team to contact.