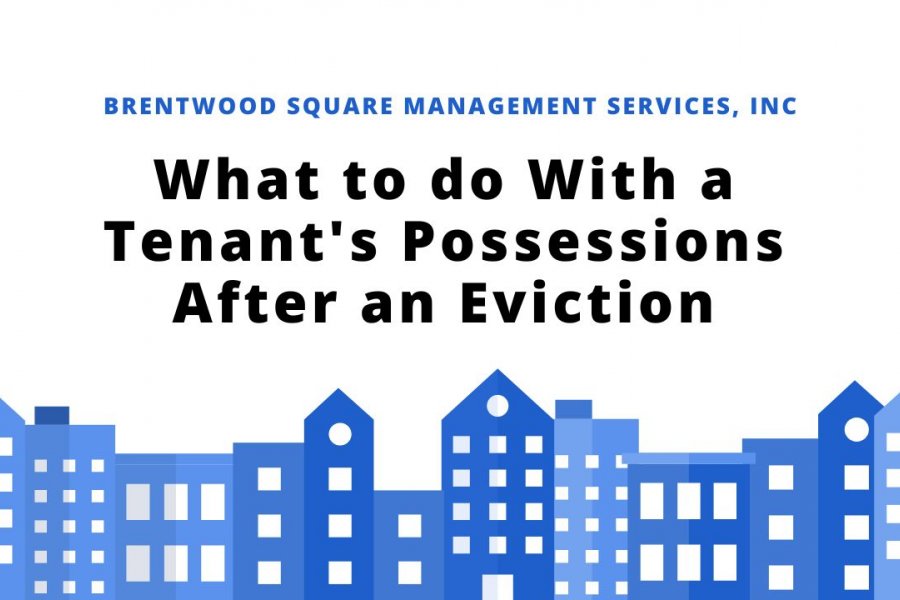 Evicting a tenant is always a challenging process. Even after successfully evicting a problematic tenant, you might have to deal with other issues, like figuring out what to do with the belongings they left behind. 
If tenants leave their possessions behind or is still having mail sent to their old address, you can't simply throw it away. It's your responsibility, as a landlord, to ensure that the tenant can retrieve their belongings before disposing of them. Not following this procedure could mean a significant financial loss for you.
Every state has different rules for handling tenants' belongings after an eviction. At Brentwood Square Management, we know all the in's and out's of the eviction process. This article will dive into everything you should do when a renter leaves their possessions behind.
What To Consider When Dealing with A Tenant's Leftover Possessions
When trying to figure out what to do with a tenant's possessions once they've left, you should consider the reason for the eviction. Depending on the circumstances, your responsibilities will vary. Additionally, every state has different laws regarding what to do with an evicted tenant's belongings.
Should You Give Tenants a Chance to Retrieve Their Possessions After an Eviction?
While it isn't required in all states, it's highly recommended to consider a holding period on your abandoned property. This will minimize the risk of a tenant suing you for lost property. And the good part is that this won't mean a loss of money. In most states, tenants are responsible for covering the costs of this process.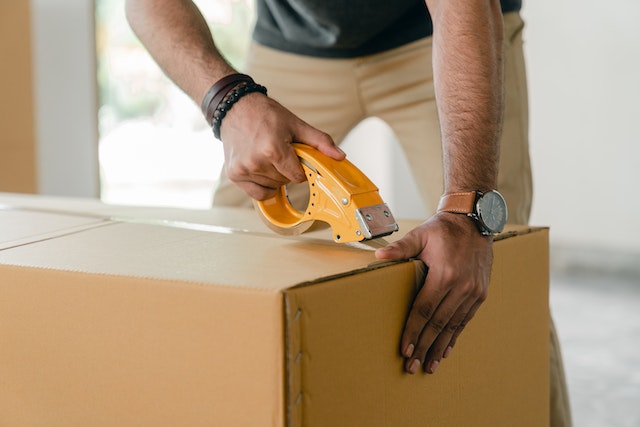 In Tennessee, landlords must hold onto the property for 30 days following the eviction to allow tenants the chance to retrieve their possessions. If the tenant doesn't claim their property within this period, the landlord can sell or dispose of it. The sale proceeds can then be used to cover the cost of unpaid rent or damages to the property.
What to Do with an Evicted Tenant's Possessions
If an evicted tenant leaves a lot of items behind, you may be at a loss for what to do with them. Here are some basic things you should do to deal with this issue:
Get Rid of the Trash
It's safe to throw away all items that are clearly trash. However, when doing so, remember to keep track of the costs incurred for trash disposal so that you can get your money back.
Organize and Keep an Inventory 
Once the tenant moves out, make a list of all the leftover items you find on the property. If you find any locked things, don't open them but add them to your inventory. Additionally, it's best to take pictures and videos of everything.
Store Everything
You can then store any items left behind on your property. But it's better to use a storage unit so that you can put the property up for rent again. The period of time you'll have to store an evicted tenant's possessions varies in every state. In Tennessee, for example, you have to give tenants 30 days to retrieve their possessions.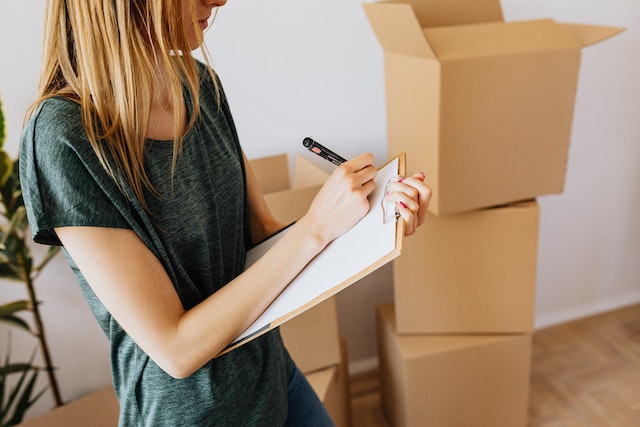 Send a Notice
As a landlord, you must inform evicted tenants where they can find their belongings and how much time they have to retrieve them. In the notice, you may want to add other details like the costs incurred in moving or storing the belongings, a summary of what you've found, and how they will be disposed of if left unclaimed.
Dispose or Sell
If the tenants don't retrieve their possessions after the 30-day holding period, you can safely sell or dispose of them. However, when it comes to items such as cars, you must report them to the local police as abandoned property. 
Compensate Yourself
You must account for any damages to the property and costs incurred by storing and disposing of the abandoned belongings. In Tennessee, landlords can use the sale proceeds to cover any money the tenant owes, including unpaid rent, storage unit fees, and legal fees.
If there's any money left over, you must keep it for at least six months after the sale. If the tenants don't claim their money within that time, you can keep it. 
How to Keep Yourself Protected from These Issues in the Future
There are many things you can do to keep your investment safe. Firstly, it's important to thoroughly screen prospective tenants before having them sign a lease agreement. This can highly minimize the risk of eviction, late rent payments, and property damage.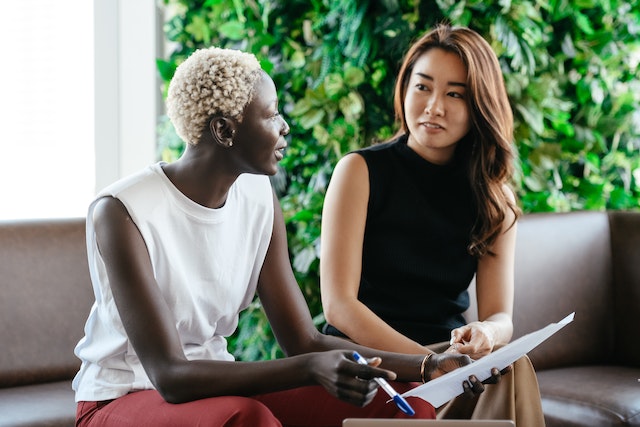 Then, to prevent having to deal with abandoned possessions in the future, consider adding a clause regarding this issue to all your lease agreements. Be sure to include the following terms:
Disposal and storage fees for abandoned property
The length of time you'll be storing their belongings
Alternative arrangements in case tenants can't retrieve all their possessions at once
Even if these terms don't differ much from local laws, it's highly advised to add them to your lease terms. Having these clauses in your contract will save you many headaches if you evict a tenant. Additionally, it'll protect you from potential legal disputes.
Bottom Line
Dealing with the possessions left behind by evicted tenants can be tricky. You cannot simply throw them away as they are still the tenant's property regardless of the eviction. And it's your responsibility to give them a chance to retrieve them. 
With the information provided above, you can now take the necessary precautions to protect yourself and your property if you face this problem. If you have more questions about the eviction process in Nashville, TN, contact Brentwood Square Management today! Our team of seasoned property managers works with all kinds of rental units in this area.