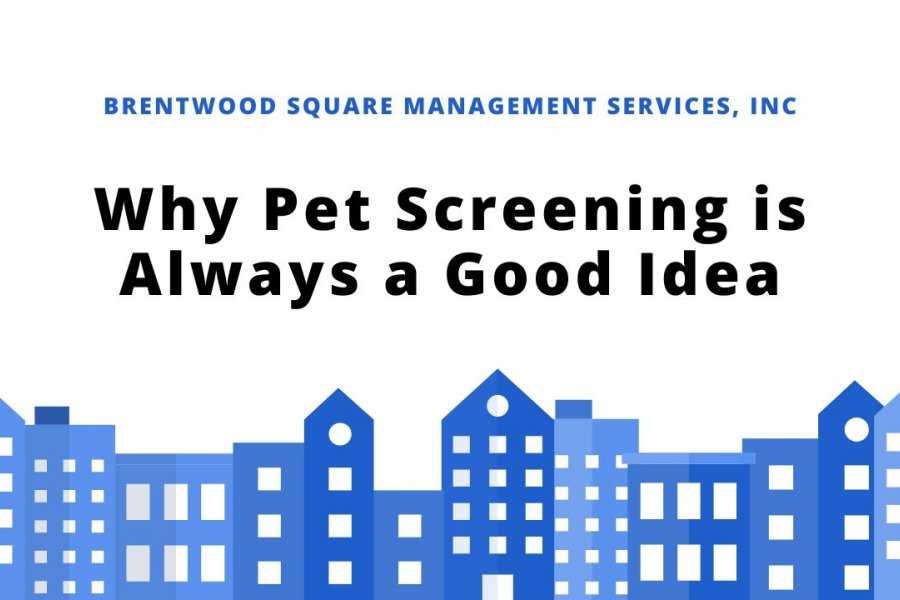 Pet-friendly rental properties are in demand because of the increase in pet ownership in the US over the years. Opening your rental properties to pets doesn't always have to be challenging or risky. That's what a pet screening process is for. It is always a good idea to screen animals before welcoming tenants and their pets in your rental space so you can maintain a calculated risk.
With a well-thought-out pet screening process, you can properly draft your pet agreement and charge appropriate fees. We at Brentwood Square Management Services, Inc. have put together this article so you can be more informed on the benefits of a pet screening.
Why You Should Allow Pets in Your Rental Properties
There are benefits to welcoming furry friends into your rental property. They include:
Long-Term Tenancy
Pet owners find it time-consuming and stressful to always change addresses and would rather opt to stay in the same location where they and their fur friends have already settled in nicely.
If they have gotten a feel of the neighborhood and their pets have adjusted to the environment already, they are more likely to renew the lease rather than move to a new and unfamiliar place and start over again.
Can Charge Additional Fees
There's an opportunity to generate more income when opening your rentals to pets. Common fees collected are pet deposits, pet rent, or a one-time pet fee. These fees will help cover property upkeep and possible damage during the move-out.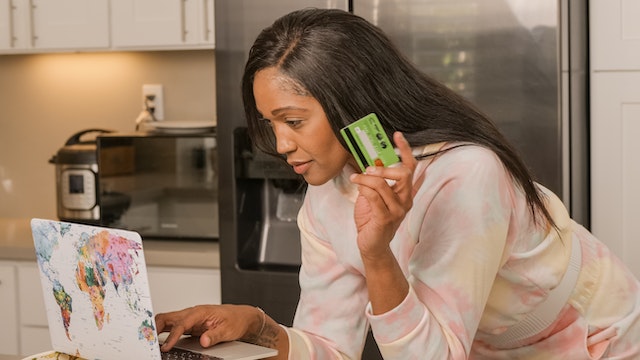 More Applicants and Higher Market Values
Since pet ownership has risen for the past few years, the demand for a more pet-friendly rental is also relatively high. Opening your doors to your prospective tenant's pets gives you an edge over the competition. This could also potentially increase your rental's market value and would allow you to increase your rental price.
Responsible Pet Owners are Often Responsible Tenants
Having a pet is no easy feat. It takes dedication, financial stability, and commitment, all of which are qualities tenants are expected to have when renting a property. With this in mind, you can most likely rely on pet-owning tenants to hold up on their end of the lease agreement.
If they can take care of their pets responsibly, they will also make sure to prioritize the care of their living space and avoid anything that could risk them needing to move.
What is a Pet Screening?
This pet screening is the pet version of the tenant screening process. For a landlord to better understand the prospective tenant's pet and gauge if they are a good fit for the property, a pet screening needs to be conducted.
The goal is to understand the pet's behaviors, health, temperament, and personality. This can be done by the landlord themselves or by a third-party service. The entire process in general would require a questionnaire, health screening documentation, and most importantly, an in-person meeting.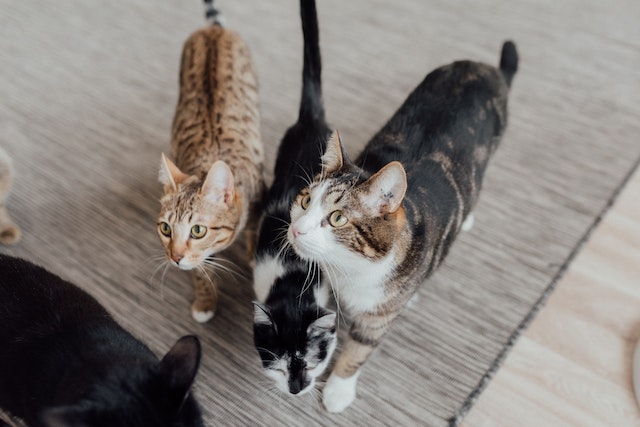 Ultimately, pet screening should also be non-discriminatory, so it's necessary to conduct it consistently. Always ask for updated pet records when tenants renew their lease and house rules should be referred to when the need to call out the tenant's pet arises.
What Does a Pet Screening Entail?
A landlord won't be able to properly understand a pet without official papers and documentation. So, if you choose to do the screening yourself, you would need to ask the prospective tenant to submit and do the following:
Questionnaires
Just like a tenant screening, prospective tenants need to fill out an application for their pet and answer some questions about them. Common details include:
The kind of animal and breed
Age and weight of the animal
Proud of vaccination
Training history and behavioral issues
Usually, for dogs, landlords want to know how long they are usually left alone inside the house, if they tend to bark a lot, and if the dog is neutered. For cats, landlords want to know if they use a litter box and if they are registered. Note that these are just some of the possible items to include in the questionnaire.
In-Person Meeting
After getting an overview, the next step is to confirm if what's on paper matches the actual pet' demeanor. That's why an in-person meeting is called for, so you can see for yourself if the descriptions were accurate.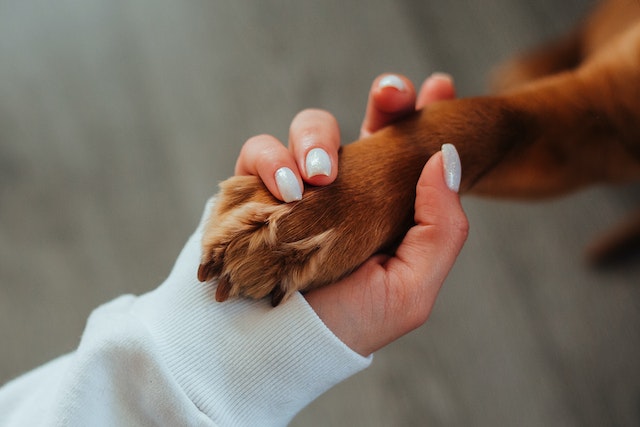 Please keep in mind that it takes more than one meeting before the pet is comfortable around you or any new people and environment so their reaction might not reflect how they truly behave. If you're not confident in interacting with animals, it's best to let the experts do it on your behalf.
Hiring a Professional Property Manager
If you don't have any experience in dealing with animals or pets, you can hire a third-party service to conduct the screening. This can be beneficial regardless of your experience because the whole process can take a lot of your time.
Aside from in-person meetings, a service provider, like a property management firm, would also be able to set the right rates to charge, advise you on how to limit pet-related issues, and make sure you are guided accordingly when it comes to compliance with laws and regulations. They will ensure that this is included in the pet agreement to protect the landlord, tenant, and pet.
Bottom Line
There are several benefits that you can enjoy when you waive your no-pet policy. Having pets on the property doesn't always have to be difficult. Establishing a consistent and comprehensive pet screening process not only helps in minimizing the risks but can also elevate the value of your property.
A pet screening service can potentially increase your revenue. If you are looking for a full-service property management company (https://www.brentwoodsquare.com/), turn to Brentwood Square Management Services, Inc. for help. Contact us today to learn about our property management services!