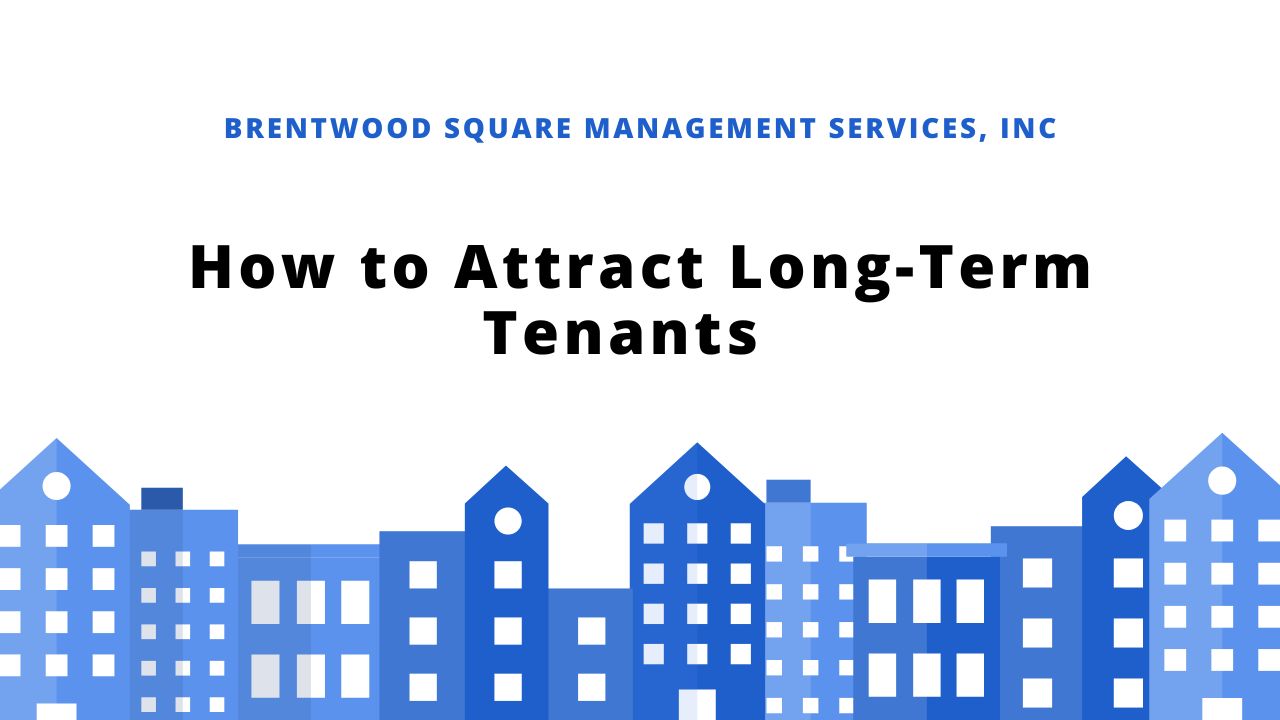 Long-term tenants largely contribute to the stable earnings of a landlord. It leads to less out-of-pocket expenses and effort in marketing a vacant unit and screening prospective renters. Although it sounds like a challenge, gaining steady renters in a competitive rental business landscape can be simple, if you follow the right advice.
At Brentwood Square Property Management, we have put together the following tips for gathering renters that stick around for a long time in your rental property:
Consistently Market Your Property
Since turnovers can happen anytime and the rental business can be competitive, you need to be prepared by frequent marketing methods. Start by setting a reasonable rental rate, then create a property listing that generates high interest.
If you want to gain more views, your ads must include professional photos and well-made videos, posted on popular platforms. This requires you to study which listing sites should be utilized for ad distribution.
We recommend that you avoid sticking to one marketing channel and use a variety of advertising strategies such as offline marketing through word-of-mouth networking, installing signs, and handing out flyers.
Plan Regular Renovations
A lot of landlords avoid considering renovation projects, as they require spending. But if you consider it an investment, it can be lucrative by increasing the value of your rental unit. New appliances or additional appliances increase the interest of renters and encourage them to renew the rental agreement.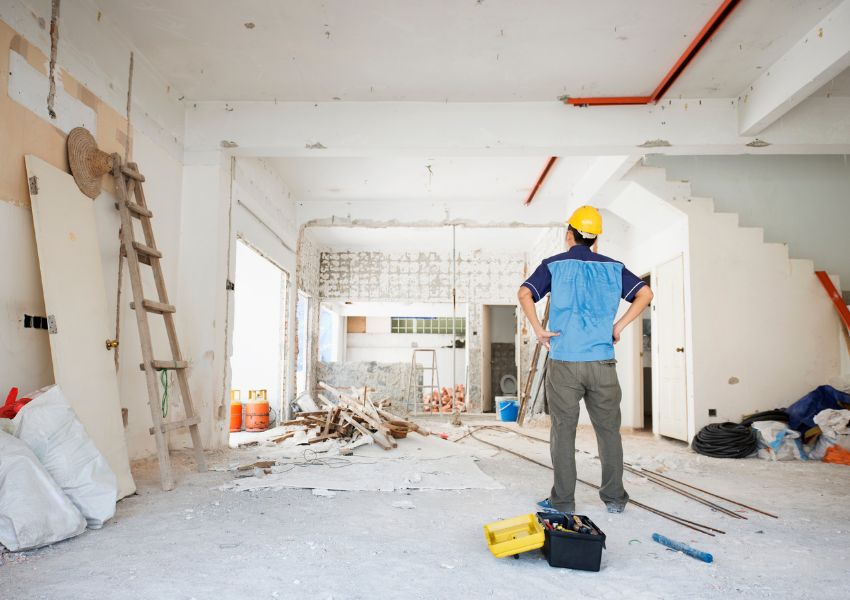 In a competitive rental landscape, home improvements are welcome. With newer rental homes continually constructed, it's a way to differentiate yourself and meet the needs of your renters. Consider enhancing your property by attending to its curb appeal with low maintenance plants or adding more storage spaces.
Screen Prospects Thoroughly
Though some landlords skip screening their prospective renters, but this is an essential part of property management. So, if you avoid screening, you may end up dealing with financial losses and facing property damage.
When you take the time to review the applications of prospective tenants, you can assess if they're suitable to occupy your unit. Here are things you need to evaluate for a successful tenant screening:
Credit score: how a renter manages their finances can reveal if they're financially responsible. They're assigned a score in their credit report. If it's high, it shows good credit behavior. If it's low, this can indicate financial irresponsibility, which can negatively impact your rental income.
Income level: asking tenants to submit their bank statements, W-2s, or pay stubs lets you evaluate their earnings. It's important to choose a renter that can pay the rent promptly.
Rental history: reviewing the prospective renter's referrals is vital, so you have more data to make informed decisions in accepting an application or rejecting it.
Be Hospitable With Your Renters
It's tough to move to a new neighborhood. It takes time to become more familiar with the area. But you can help out your new tenants by doing the following: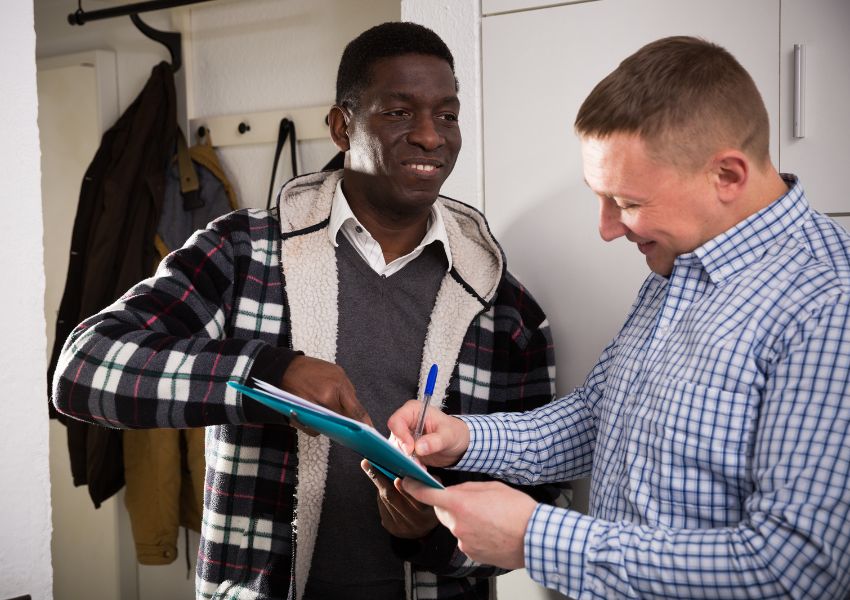 Provide a warm welcome, especially on the first day of moving in
Set aside time to get them acquainted with the other renters or neighbors
Present a clean rental space prior to their move in
Orient them with useful information like transportation hubs, convenience stores, and best dining spots so they can find their way about
It's easy for a renter to feel a sense of home and happiness when they're welcomed. This can lead to a positive long-term landlord-tenant relationship.
Dedicate Yourself to Property Maintenance
When you keep your rental space well-maintained, stress is lower. It also inspires your tenants to stay longer. As a landlord, you're mandated under the law to keep your rental habitable, which is every renter's right.
To make sure that you comply with the State law, you must have a proper maintenance program in place, so your property is ready for move-in.
You can perform more preventive maintenance and inspect the unit regularly, including checking it after every season to attend to routine maintenance tasks. This way, you can fix potential problems before they grow bigger and become too costly.
Provide Security Systems
As you aim to keep your renters safe and comfortable in your rental unit, it should be a priority to invest in security alarm systems, motion detection lights, and durable locks. Trespassers and burglars are wary of entering a unit where a lot of safety measures are installed.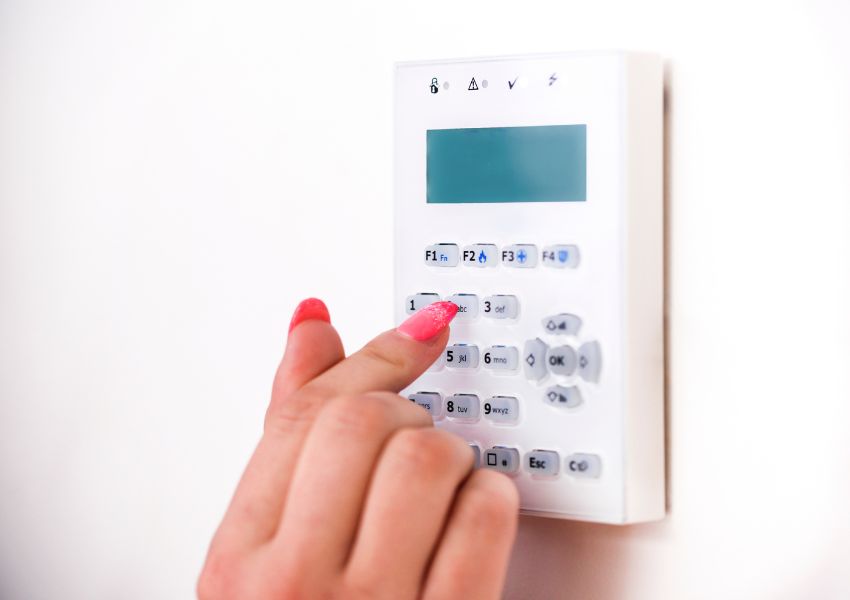 Test your security systems regularly. You can run tests periodically to ensure that your fire alarm systems are still functional. Make sure that the batteries of your smoke detector unit are not expired.
Hire a Trusted Property Manager
One of the best ways to showcase an attractive rental space and win long-term renters is to engage the services of proven property management companies. With a professional management expert running your rental operations, you can be more efficient and provide convenience to your renters.
A property manager is also well-versed in property laws, protecting you from lawsuits. Moreover, they offer effective marketing techniques, comprehensive tenant screening, and adequate property maintenance. When evictions are required due to renters that failing to pay on time or damaging your rental unit, a property manager can also readily assist.
Bottom Line
With these tips, you can draw more long-term tenants to your unit and enjoy a stable rental income. But if you're short of time, you can always reach out to Brentwood Square Management Services Inc.
Our team is made up of reputable property management professionals who provide high-quality services in marketing, tenant screening, rent collection, property maintenance and repair, and financial reporting. We aim to let you enjoy the maximum returns for your rental unit.