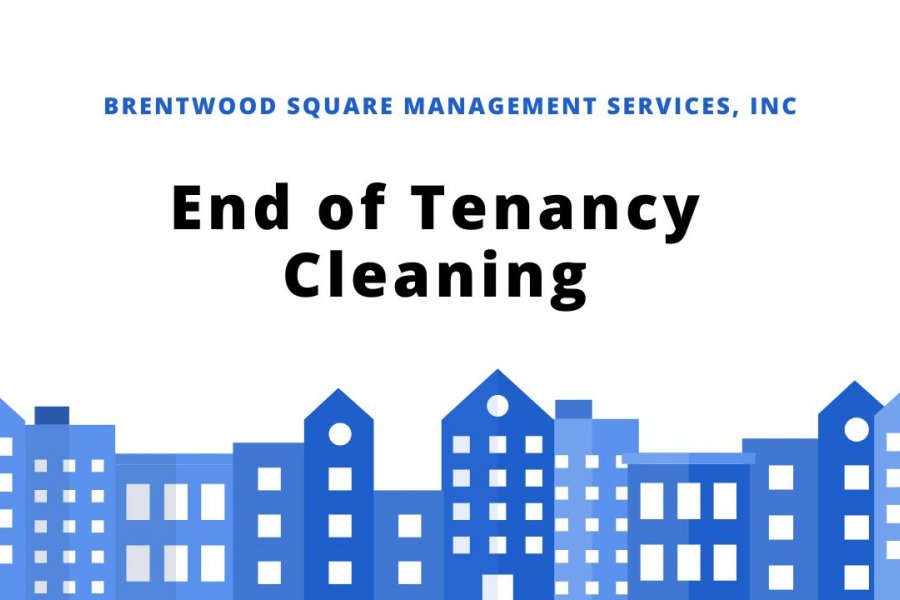 Most leases agreements typically require tenants to leave their premises in the same move-in condition, minus normal wear and tear. Yet, this doesn't always happen. Some tenants leave their premises in a state of uncleanliness and this often leads to disputes over the return of a security deposit.
Luckily for both parties, an end-of-tenancy clean can help avoid deposit disputes. In today's blog, we at Brentwood Square Management will walk with you through everything you need to know about the end of tenancy cleaning.
What's an End of Tenancy Cleaning?
This is the process of thoroughly cleaning a rental property before a tenant can leave. It involves deep cleaning every aspect of the property, including all interior and exterior areas. The ultimate goal is to ensure that the property returns to its original condition.
The Importance of Carrying Out an End of Tenancy Cleaning
As a landlord, it's important that you require your tenants to leave their premises in good condition. This may include making repairs to items they are responsible for damage, such as fixing unauthorized paint jobs or damage done to the furniture. Additionally, you'll want the tenant to thoroughly clean the property before moving out.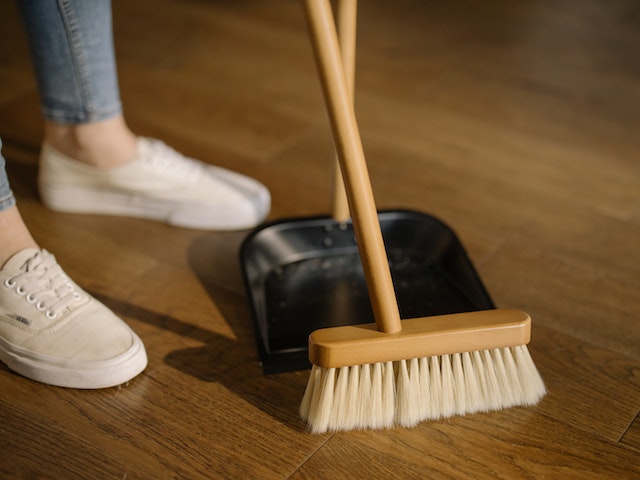 Doing all this will ensure you have an easier time renting out the property to the next tenant. But if the tenant isn't able to return it to its original condition, you may be allowed to make appropriate deductions to their security deposit.
How Thorough Should an End of Tenancy Cleaning Be?
'Clean' is a relative term; the definition will vary depending on whom you ask. That's why the end of tenancy property cleanings is often a source of dispute between landlords and tenants. With that in mind, how clean should the property be? You can only expect the property to be as clean as it was when the tenant moved in. For this reason, it's important to conduct a move-in inspection so as to have a point of reference.
Can You Charge the Tenant for End of Tenancy Cleaning?
No, this would be illegal. According to the Tenant Fees Act 2019, landlords must not request tenants to organize and pay for professional cleaning when their lease term comes to an end.
When Can Landlords Make Deductions to a Tenant's Security Deposit?
You have a right to have the property returned to its original condition, with less normal wear and tear. If the tenant doesn't do so, you may be able to make appropriate deductions on their security deposit.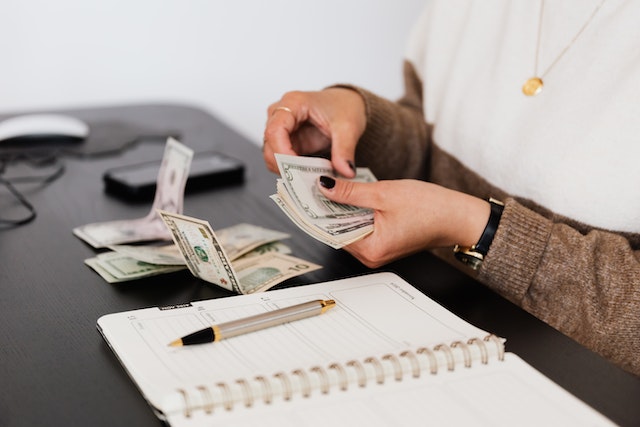 Normal wear and tear refer to the gradual damage that occurs to a property after normal, everyday use. The following are examples of normal wear and tear on a unit:
Loose door handles
A couple of small carpet stains
Dirty grout
Worn away silver finish on bathroom fixtures
Faded carpet or hardwood flooring due to sunlight exposure
A couple of dings or scrapes on a wood floor
Small scuffs on the walls from door handles
Dirty or loose grout around floor tiles
Faded blinds due to sunlight exposure
Scuff marks on linoleum floors and hardwood
As a landlord, you are responsible for fixing this type of damage. The other type of damage that occurs, however, is damage that exceeds normal wear and tear. The following are common examples of this type of damage:
Missing or broken tiles, sinks, or bathtubs
Missing screens or broken windows
Ripped or missing curtains or blinds
A smashed bathroom mirror
A missing door or window
Missing door or window locks
Graffiti on walls
Unapproved alterations, such as new wall paint
The tenant is responsible for fixing these damages before moving out of their rented premises. If they don't do so after conducting a walk-through inspection, you may be able to make appropriate deductions from their security deposit.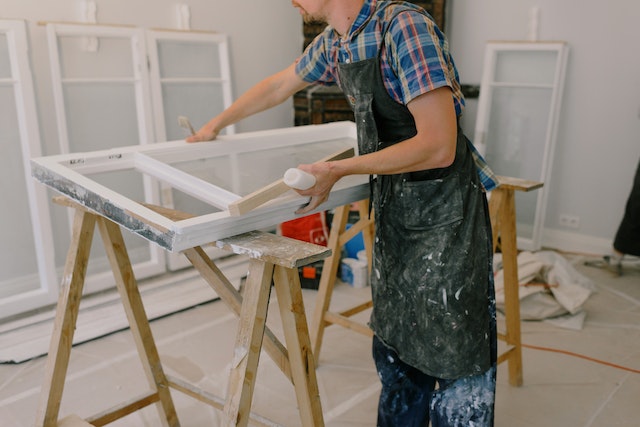 In the state of Tennessee, you must return the deposit (or whatever portion remains) to the tenant within 30 days of moving out. You must also send the list of itemized deductions to their last known address during this time.
Can the Tenant Clean the Property by Themselves?
Absolutely! No law requires tenants to hire expert cleaning services. They can tackle the cleaning themselves, as long as they get the property back to the move-in condition.
End of Tenancy Cleaning Checklist
To make things easier for your tenant, you may want to share with them an end-of-tenancy cleaning checklist. This will highlight your expectations regarding the condition in which you want to leave your property.
Walls, Doors & Ceilings
Clean any scuff marks on the walls
Wipe down baseboards, door surfaces, and handles
Get rid of any cobwebs from the ceilings
Wipe and polish electrical sockets and switches
Dust and clean window frames and sills
Fixtures & Furnishings
Dust and clean shelving, wardrobes, and cupboards
Clean picture frames, mirrors, and curtain rails
Vacuum the carpet, sofa, and cushions
Kitchens
Wipe down countertops and worktops
Clean the floor, wall tiles, and kitchen sink
Clean all the appliances, such as the microwave, washing machines, dishwasher, toasters, kettles, and refrigerator
Empty out the bins
Clean and degrease the oven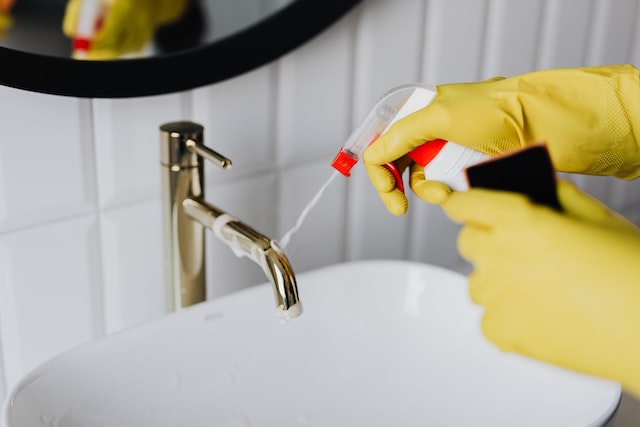 Bathrooms
Clean shower rails or radiators
Remove obstructions if the water isn't draining properly from the sink or bath
Clean the toilet both on the inside and outside
Clean all tiles
Other Areas
Steam clean the carpets to remove many types of stains.
Clean up the property's exterior by mowing lawns, weeding flower beds, sweeping away leaves, and power-washing any patios or decking areas.
Bottom Line
An end-of-tenancy cleaning is essential to protecting property. When a tenant leaves your property looking all good, you'll have an easier time re-renting the unit, thereby reducing your vacancy costs.
If you have any questions or need expert help in managing your rental property, turn to Brentwood Square Management Services, Inc. We're a trusted property management company in Nashville, get in touch to learn more!